Grandmothers Against Poverty and Aids (GAPA), a registered non-profit organisation started in 2002, has been serving elderly women in Khayelitsha, Cape Town's largest township, for the past 20 years.
GAPA was formed to address the needs of grandmothers who had lost their sons and daughters to an AIDS-related illness (prior to the advent of anti-retroviral drugs), many of whom were left to care for their orphaned grandchildren.
Grandmothers Against Poverty and Aids has recently had more and more grandfathers join the network of senior self-help groups!
Today, over 600 seniors across Khayelitsha belong to our network of senior self-help groups. They continue to support each other in learning more about how to maintain healthy lifestyles and learning skills that help them sustain their livelihoods.
Out of the seniors' concern for the safety of their grandchildren, an aftercare program was started in 2008 and continues today. Over 100 children between the ages of 5-13 are cared for and fed at our center daily.

Together, we are stronger.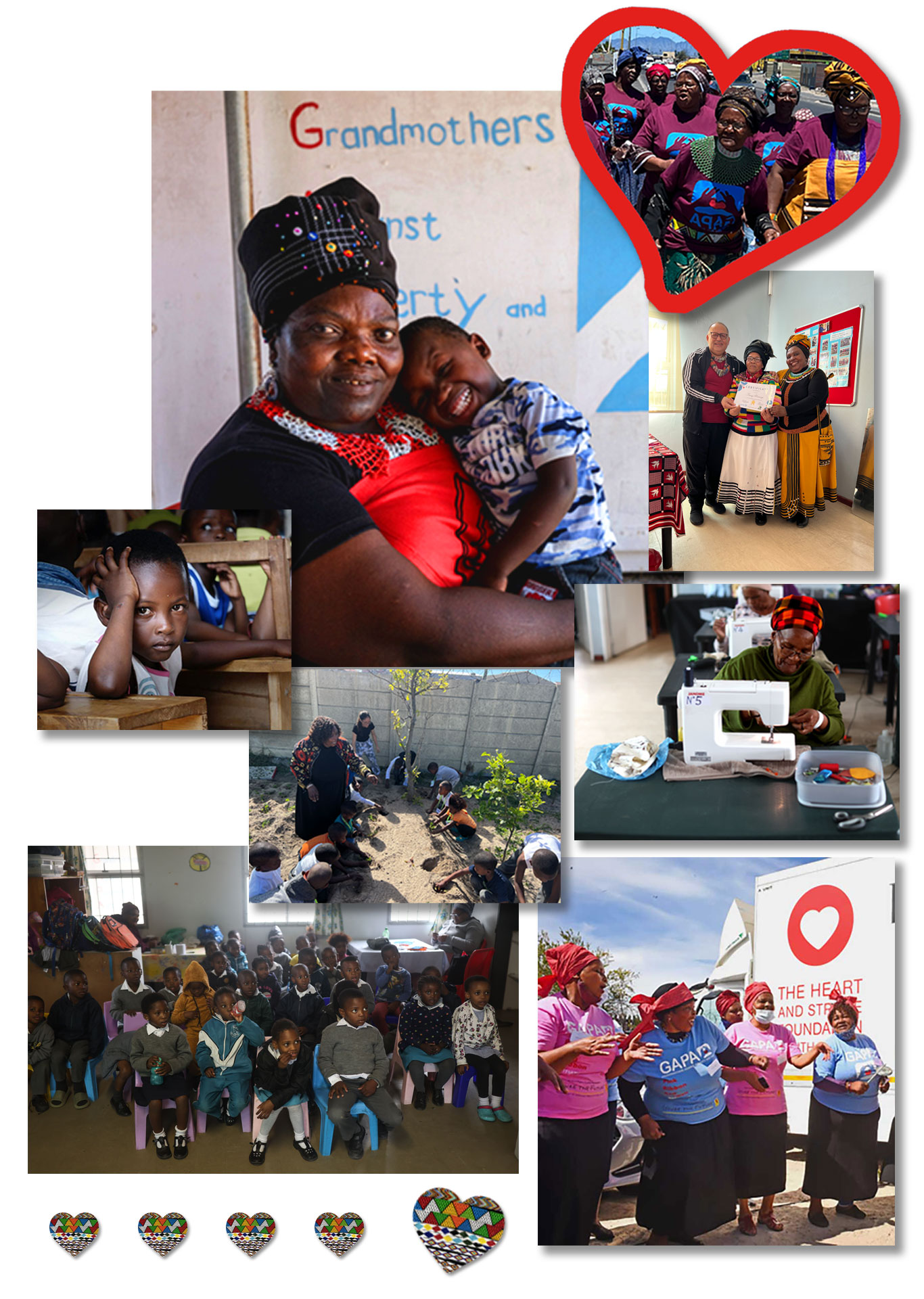 Our Programmes

Meetings are held to support each other emotionally, share problems and solutions, work together at crafting, and learning new skills.
Some groups meet daily, some twice/thrice a week, and some weekly.
We estimate that approximately 60-80 group meetings are held each week.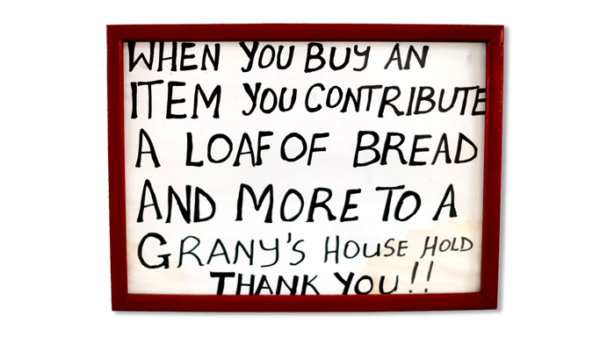 The mood around GAPA is always a positive one because of the resilience of the grandmothers,' he says. 'They are so positive about life and have a belief that something positive will always happen at GAPA – they see it as a place of healing – a place where their tears will turn to laughter.'
There is no support too small or insignificant!
We can't help everyone, but everyone can help someone

Become a Volunteer
Another way that partners sustain our work is through volunteer work.

This ranges from a few weeks of spending days supplementing our projects to a few months of supporting our programming.

We welcome local and international volunteers to spend time supporting our work with seniors and children.