Children's Aftercare Programme
A safe space for vulnerable children.
GAPA Aftercare caters to children aged 5-13 from the neighbouring primary schools. They are received at GAPA Center when they are dismissed from school and are watched over until a guardian arrives to take them home.
Over 100 children are regularly cared for by 5 grandmother teachers.
GAPA aftercare aims to provide:
a safe space for vulnerable children to come to afterschool in the afternoon;
a stimulating environment and effective occupation-based programs that will contribute to enhancing child learning and development; and
a context whereby inter-generational play is both celebrated and manifested, so as to enhance meaningful occupational engagement.
During the afternoons at the aftercare, the children are fed, homework is supervised and the children are kept in a safe, loving environment where they are free to play and learn at will.
The grandmothers teach English literacy, tell traditional stories and teach traditional songs. The grandparents also teach the children how to do various crafts such as sewing, crocheting as well as how to tend to community vegetable gardens and engage in these activities with them.
African Impact have also partnered with GAPA and together with the grannies, the international volunteers run activity programs with the children four days a week.
The Each One Teach One Program is a space where the content of the programs can be co-constructed by the grandmothers and the volunteers, with various forms of knowledge informing the types and the ways that the activities are done.
Aftercare programmes moved from the Department of Social Development to Western Cape Education Department. We received increased funding from them which has allowed us to increase our cooked meal provision from 2 to 3 meals a week. We provide sandwiches on the other 2 days.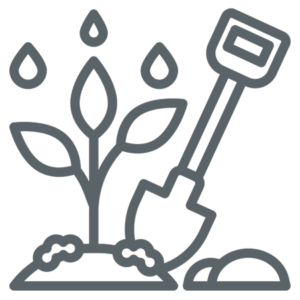 Vegetable Garden
The vegetable garden is a space where seniors and children are taught how to start and maintain their own gardens.
Seniors are invited to engage in workshops where these skills are shared and practiced.
Seniors have gone on to start vegetable gardens in their groups and their homes.